Guides
The future of work: Asynchronous collaboration
Imagine being in a remote meeting. Lots of talking is happening, but no action is taken. Some people are speaking up more than others, and some are not participating at all
Imagine being in a remote meeting. Lots of talking is happening, but no action is taken. Some people are speaking up more than others, and some are not participating at all. If it's a remote workshop, people are burning precious time together gathering their thoughts and capturing sticky notes on a digital whiteboard, instead of grappling with what's really important to discuss and solve for. This is a reality for collaborative sessions more often than not.
Collaboration is the key to success - bringing the expertise and experience of many into the shared brain of the group. But traditional synchronous meetings and workshops can be challenging to schedule when large blocks of time are needed in many people's calendars. And the actual sessions are often inefficient because time is spent capturing input, and ineffective because people are put on the spot to get in the right thinking mindset to provide their input.
Spend time together on what's really important
Asynchronous collaboration, is a more efficient and effective approach. Work that can be done independently is, and time together is spent focusing on what's really important. Participants capture their input before a meeting or workshop, and the session is spent on understanding everyone's input, making decisions together, and creating actionable tasks for the group.
So, when should you supplement your session with asynchronous collaboration?
If your group has more than ~3 people
Bigger groups means more lines of communication, more room for misunderstanding, and requires more time when a shared understanding is needed among everyone. By allowing people to capture their input independently in their own time, you will save time in your meetings and workshops, and hone in on the areas of misunderstanding, themes among the group, and focus on making decisive actions.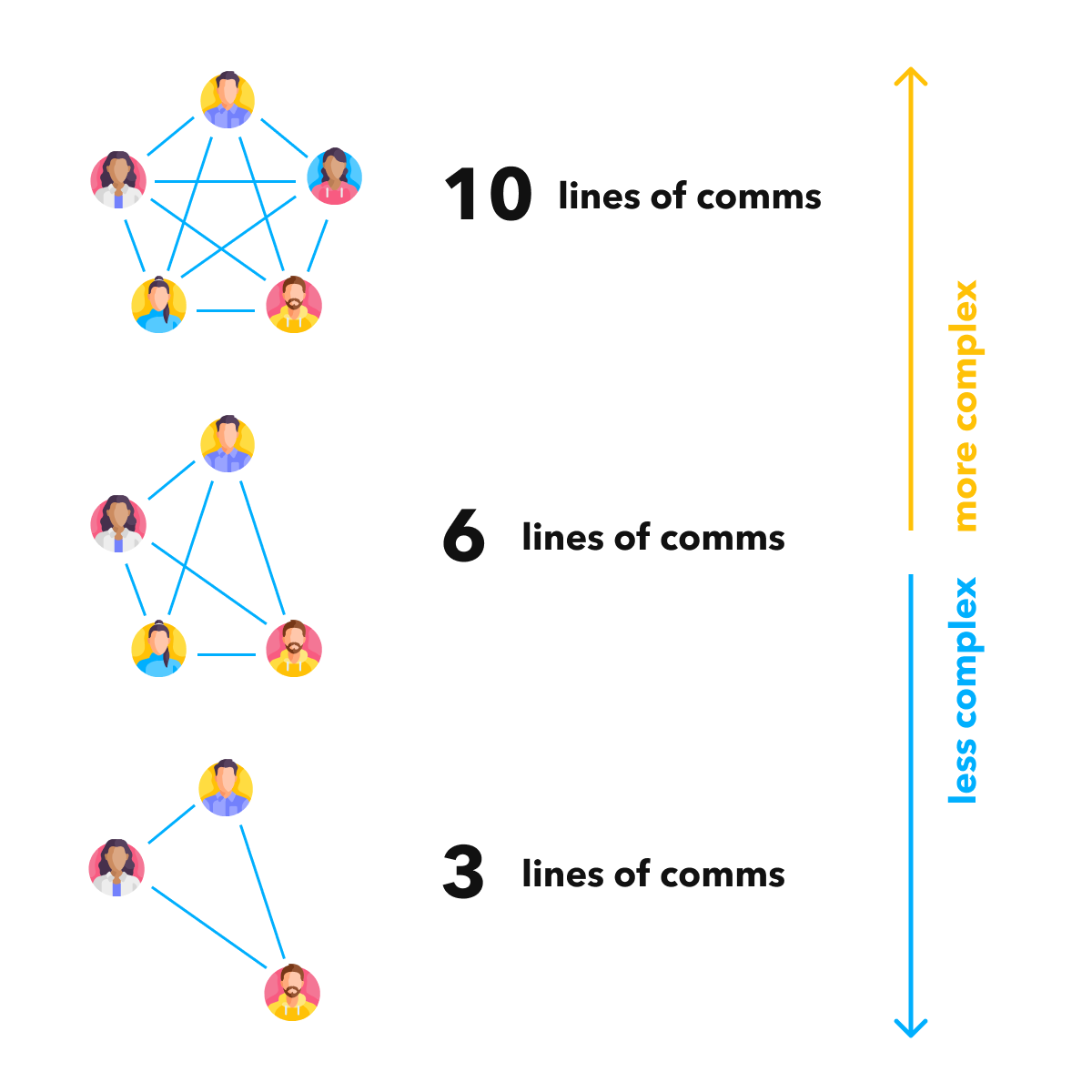 If you need critical thinking and high quality input
When little to no context is provided before a session, people are put on the spot to get into the right headspace and context to think about what's being asked. By allowing for async input, people have time to understand the context of the topics, and provide higher quality input, instead of poor-quality or no input because of the fast pace of synchronous meetings.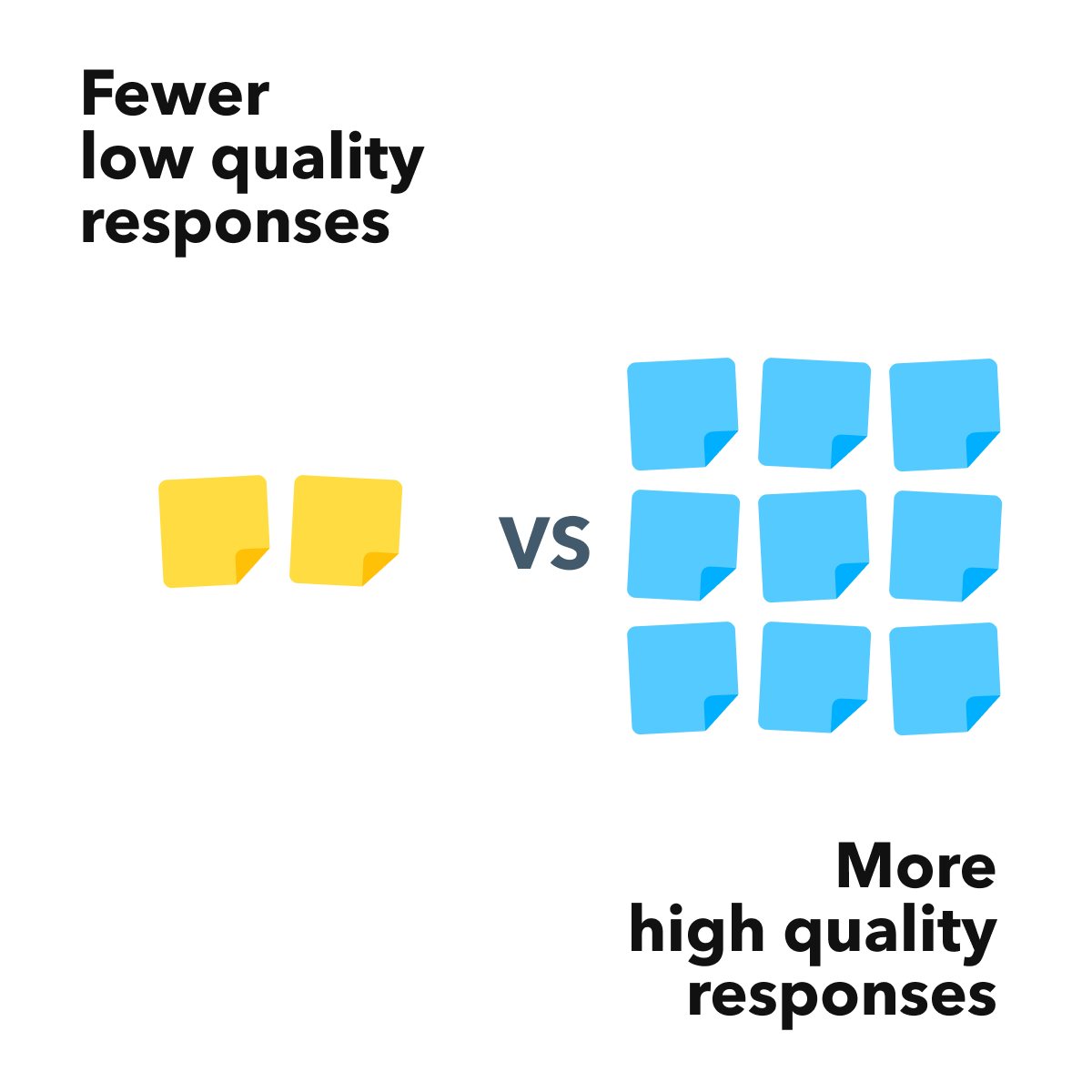 If you need to cover many themes in a single session
Most truly single-purpose meetings might not benefit from async activities. But the reality is that most group sessions cover many topics, need decisions made in different areas, and need actionable outputs for the group. Async activities save time during the session allowing more time to be spent on exploring different themes instead of eating time capturing input.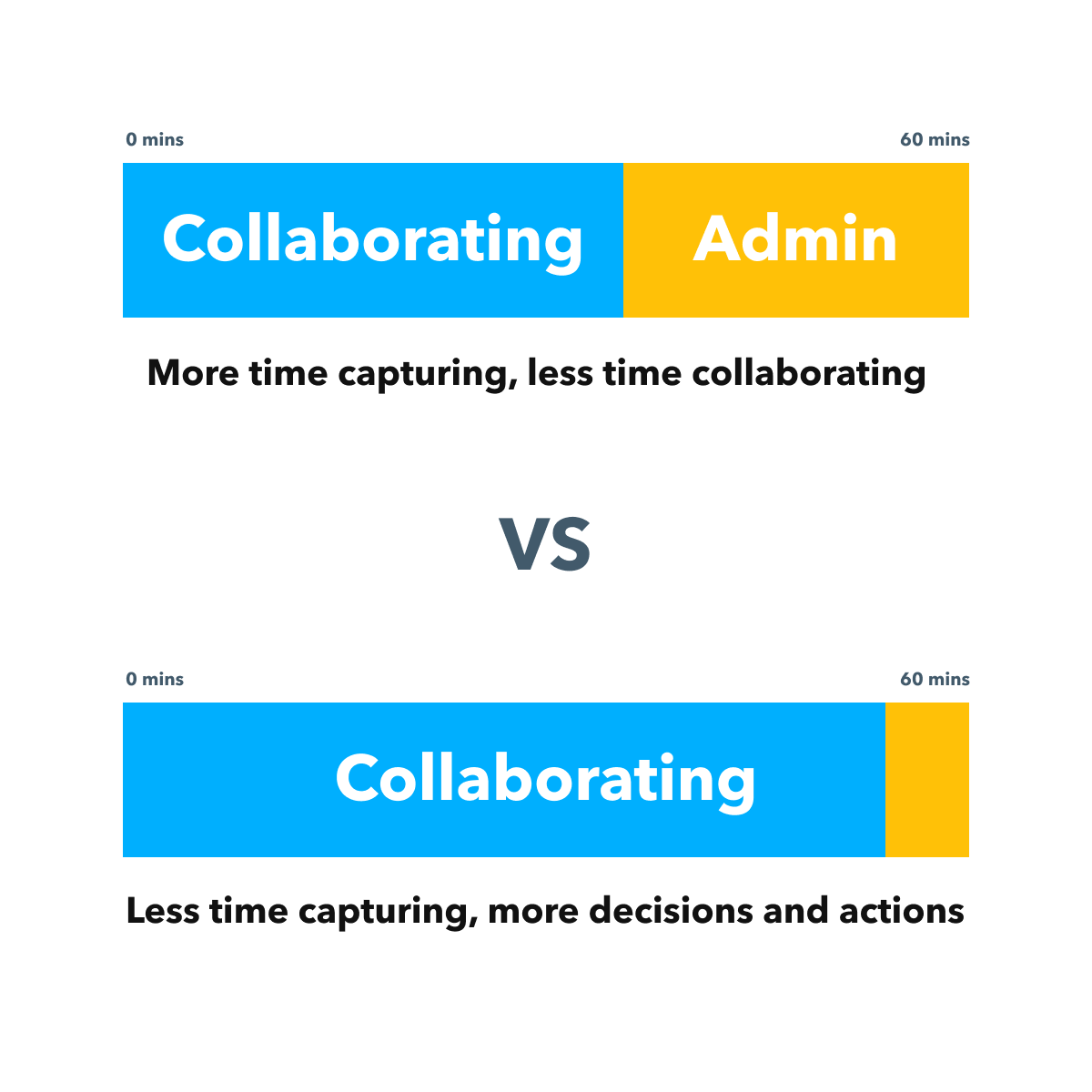 By leveraging asynchronous collaboration tools and practices, teams can improve their efficiency, productivity, and overall outcomes.
Note: In many cases the entire purpose of a session might be to provide valuable context to the group so that they are better equipped. In these cases, don't force async activities.
Running async sessions with Interacts
Interacts lets you create asynchronous sessions for agile activities, retrospectives, brainstorming, team building, and more.
Choose a template or add your own prompts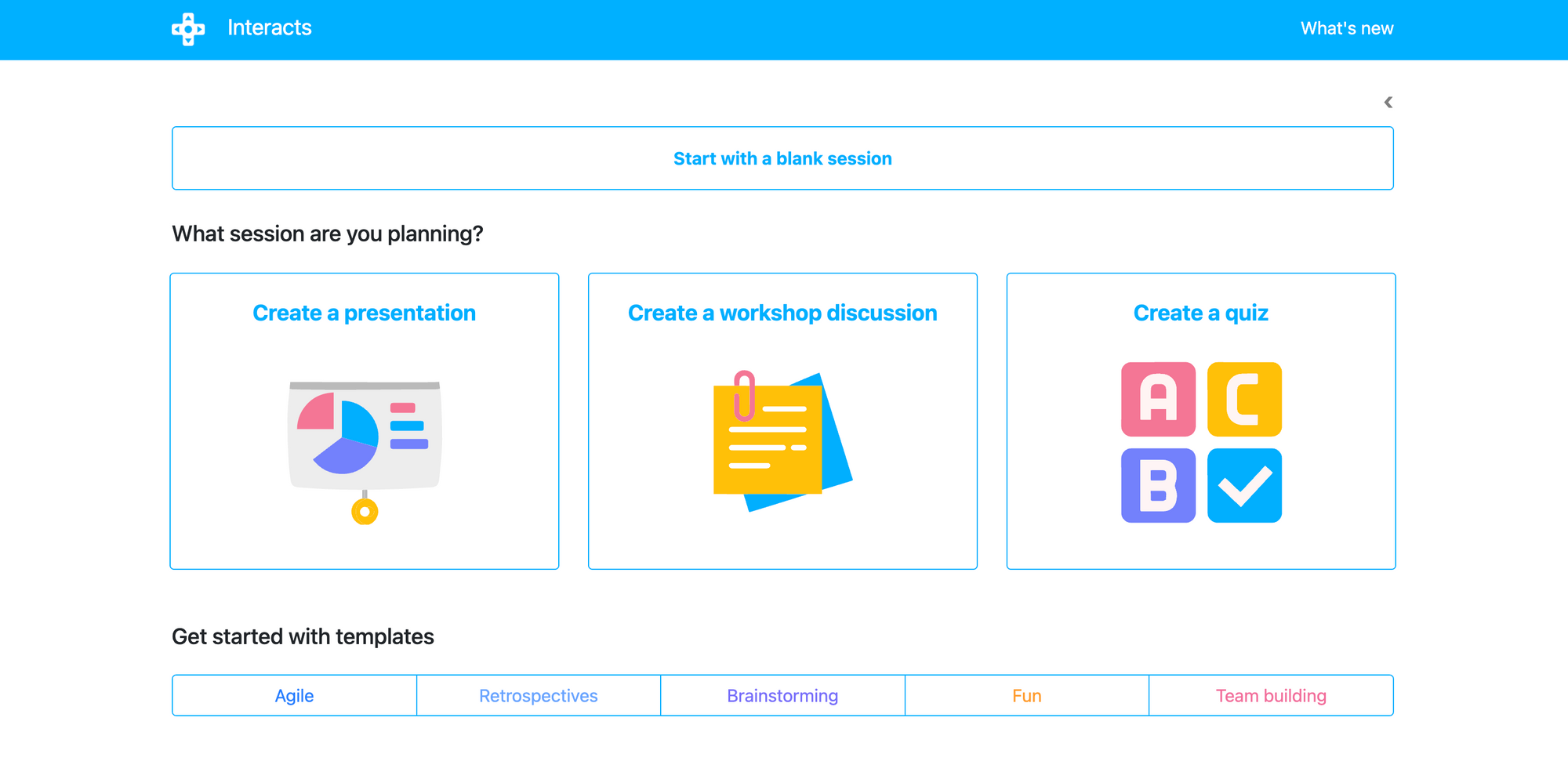 Choose which prompts you want to appear in async mode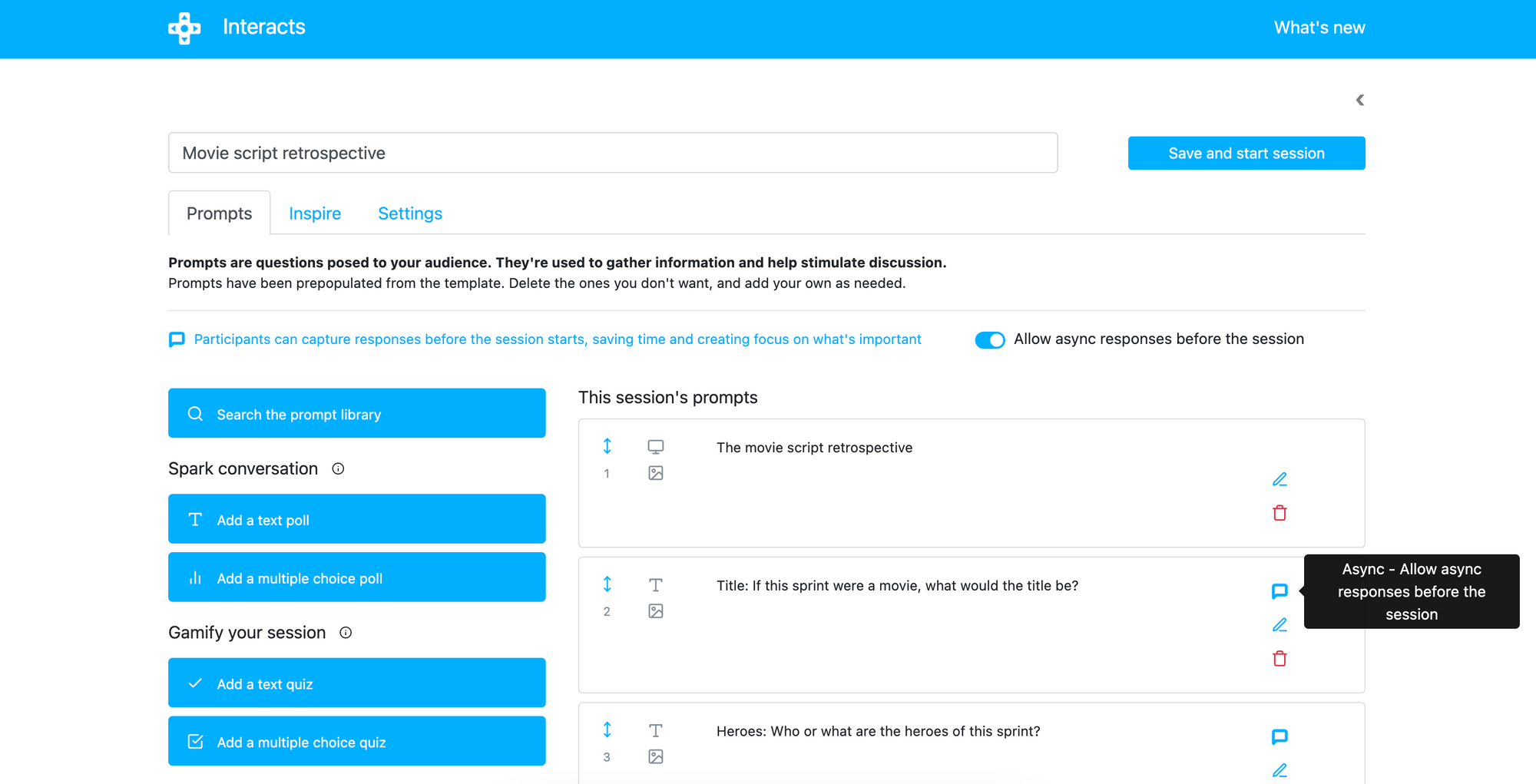 Start the session, and share the link with your group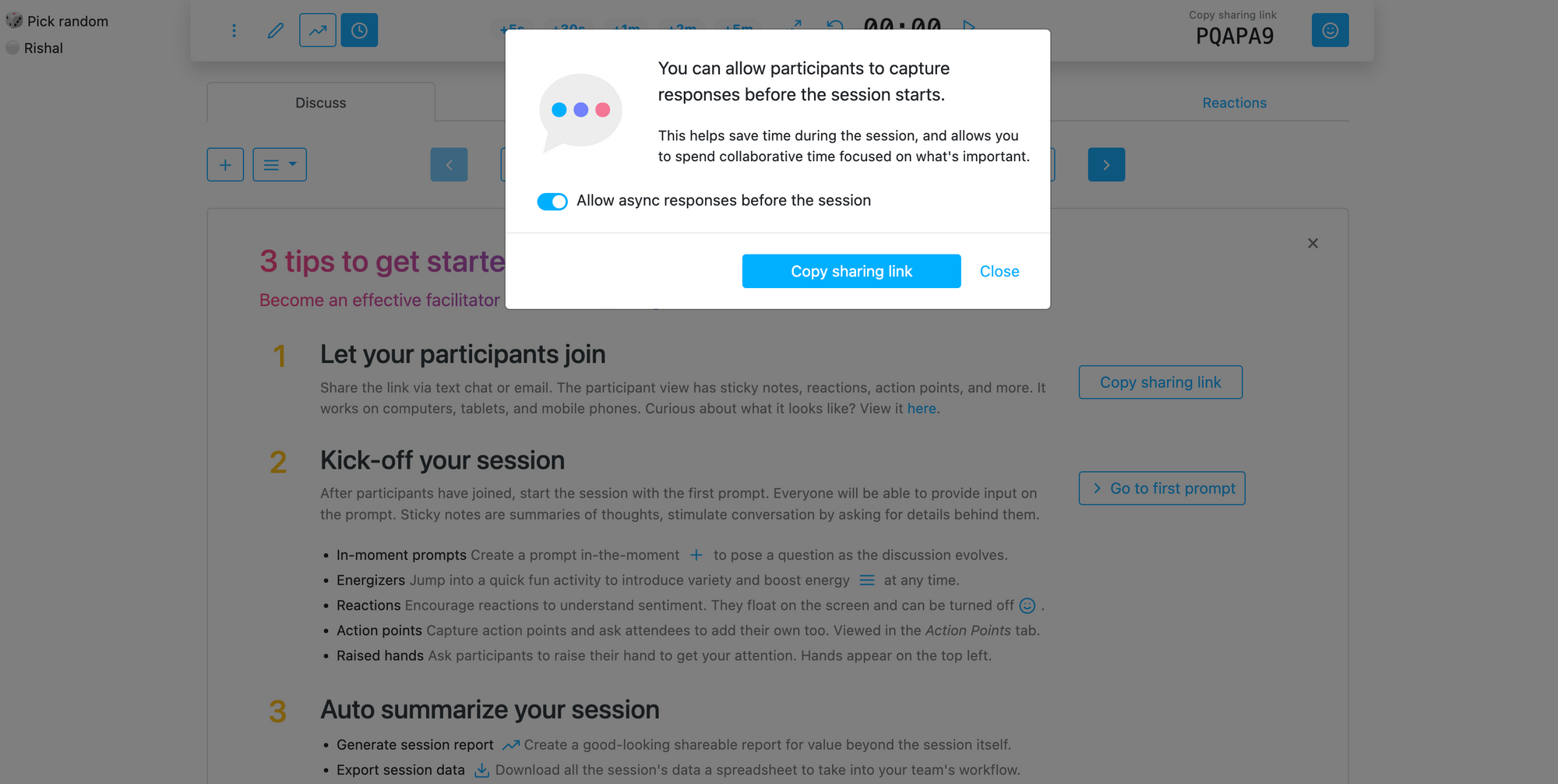 This is the async capture view that your participants will see before the session: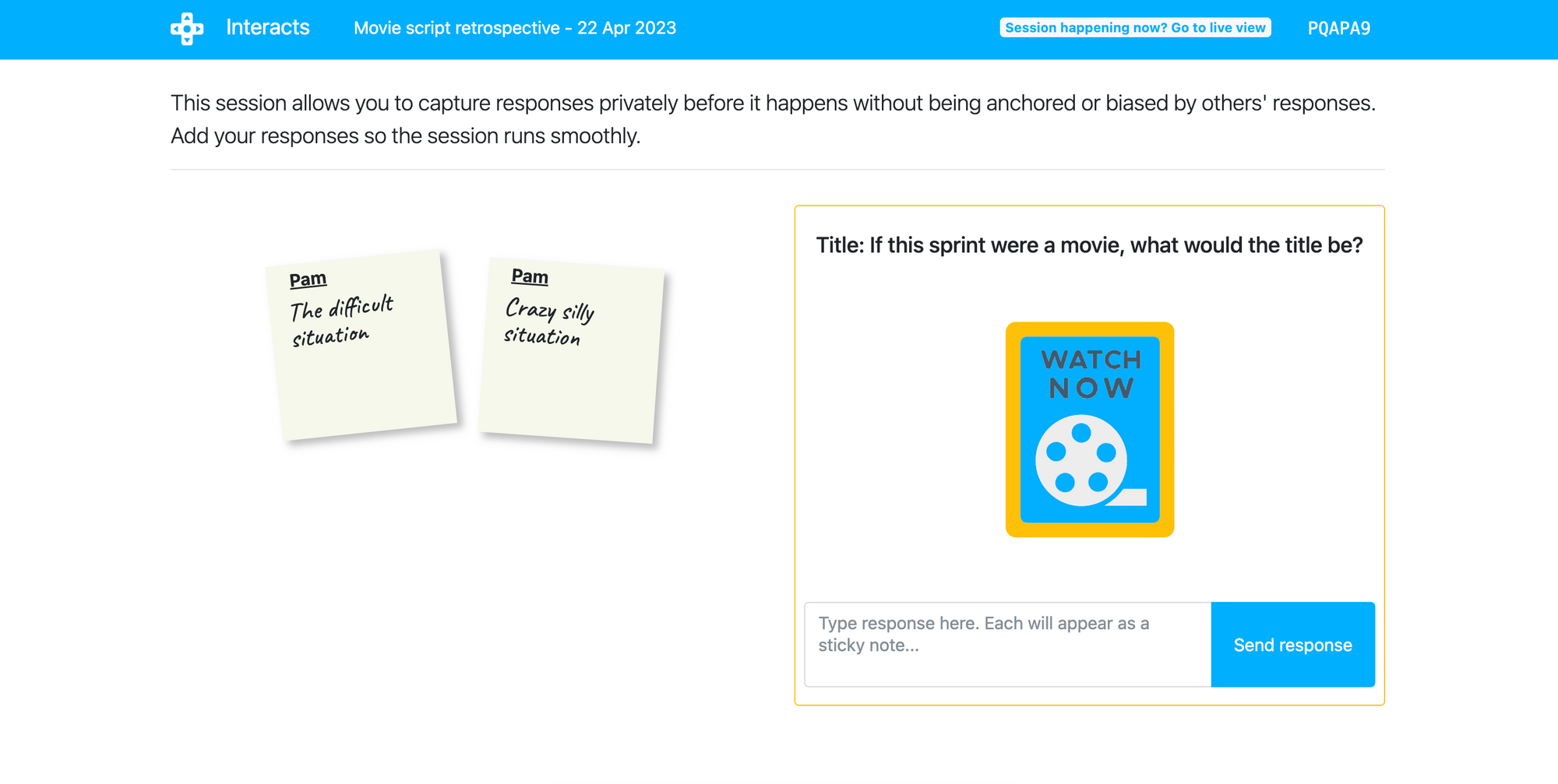 Work through your prompts in the session
You can also disable async capture when the session begins by clicking on the "Copy sharing link" label.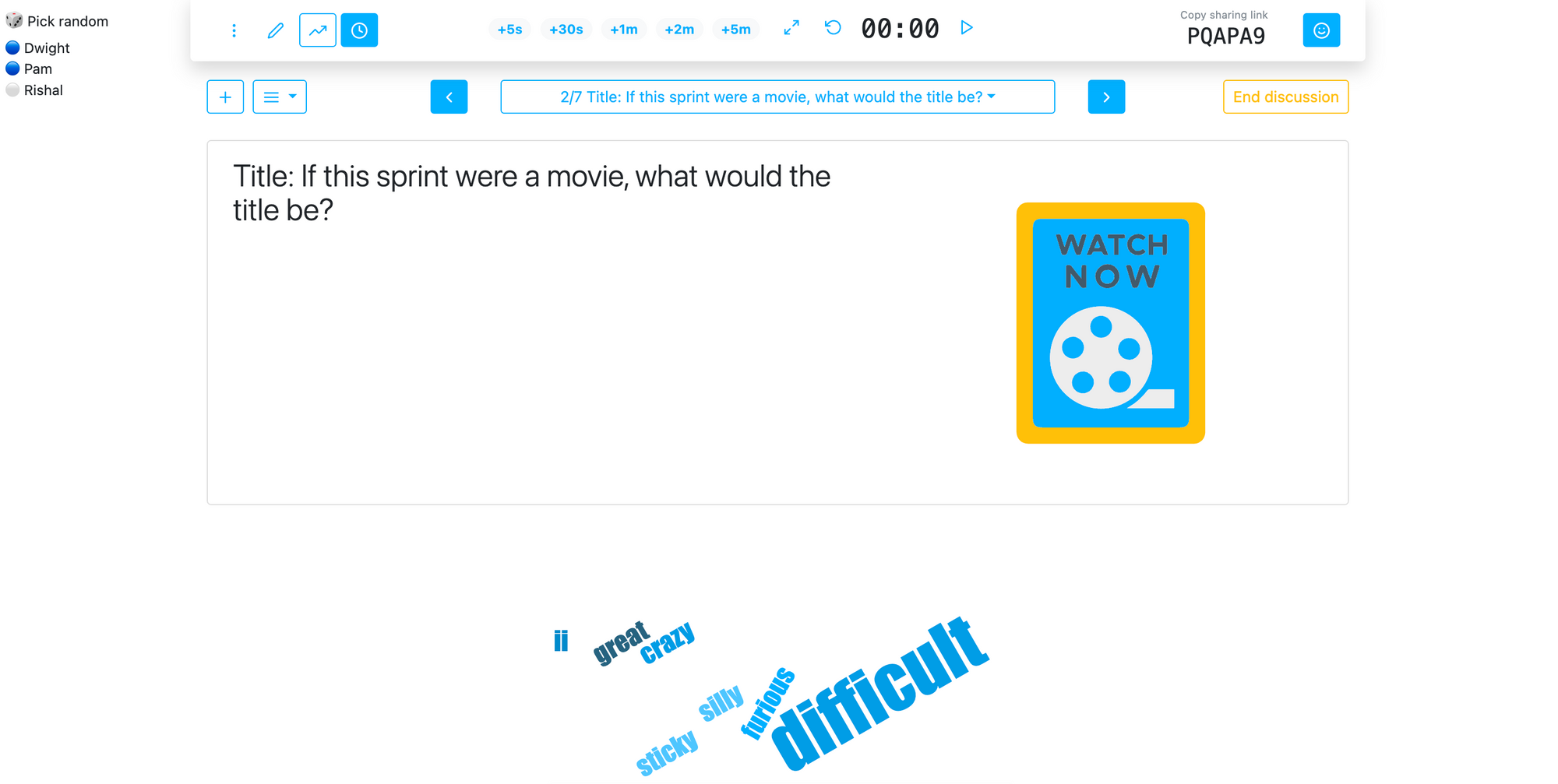 Generate and send the session report with your outcomes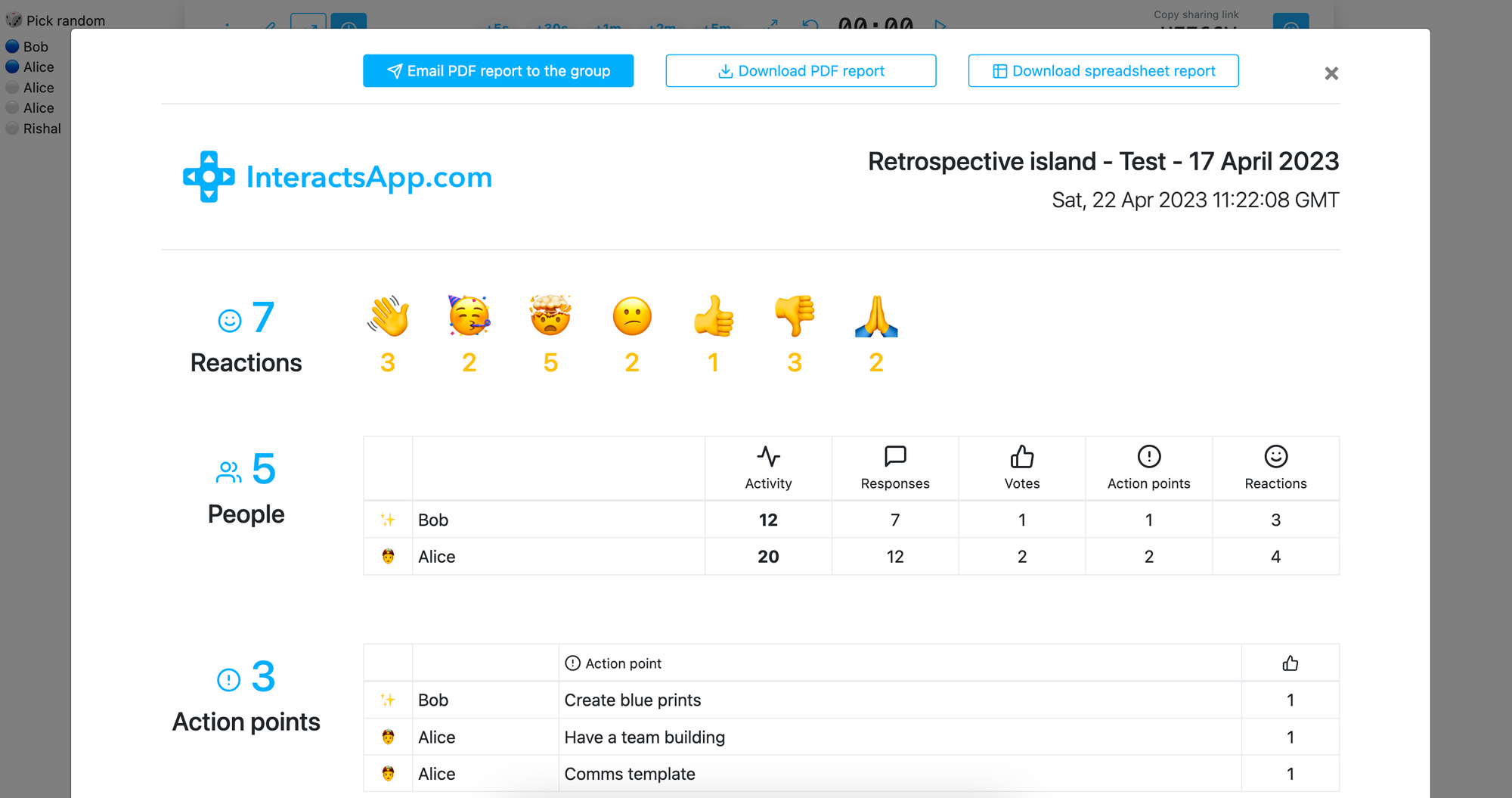 If you have questions or ideas, don't hesitate to get in touch: [email protected]